Razer finally took advantage of the fall to finally make the iOS version of its controller available for smartphones. Here's our review of the Razer Kishi v2 iOS controller.
While the Android version has been available since its announcement last June (see our test HERE), it was finally during this fall that the iOS version of the new Razer controller arrived for Apple smartphones. Indeed, the Razer Kishi v2is only intended for smartphones due to its design and will not be able to work on iPads, for example, mainly because USB-C is required.
Mobile gaming remains an important market and has been growing steadily for several years. If the market in the West is not as developed as in Asia, there is no doubt that it follows the same progression curve. This becomes all the more evident with the arrival of more and more indie games on iOS or Android smartphones. We mainly think of hits like Dead Cells, Genshin Impact, Street of Rage 4, Gunfire Reborn, Wild Rift or more recent Diablo Immortals.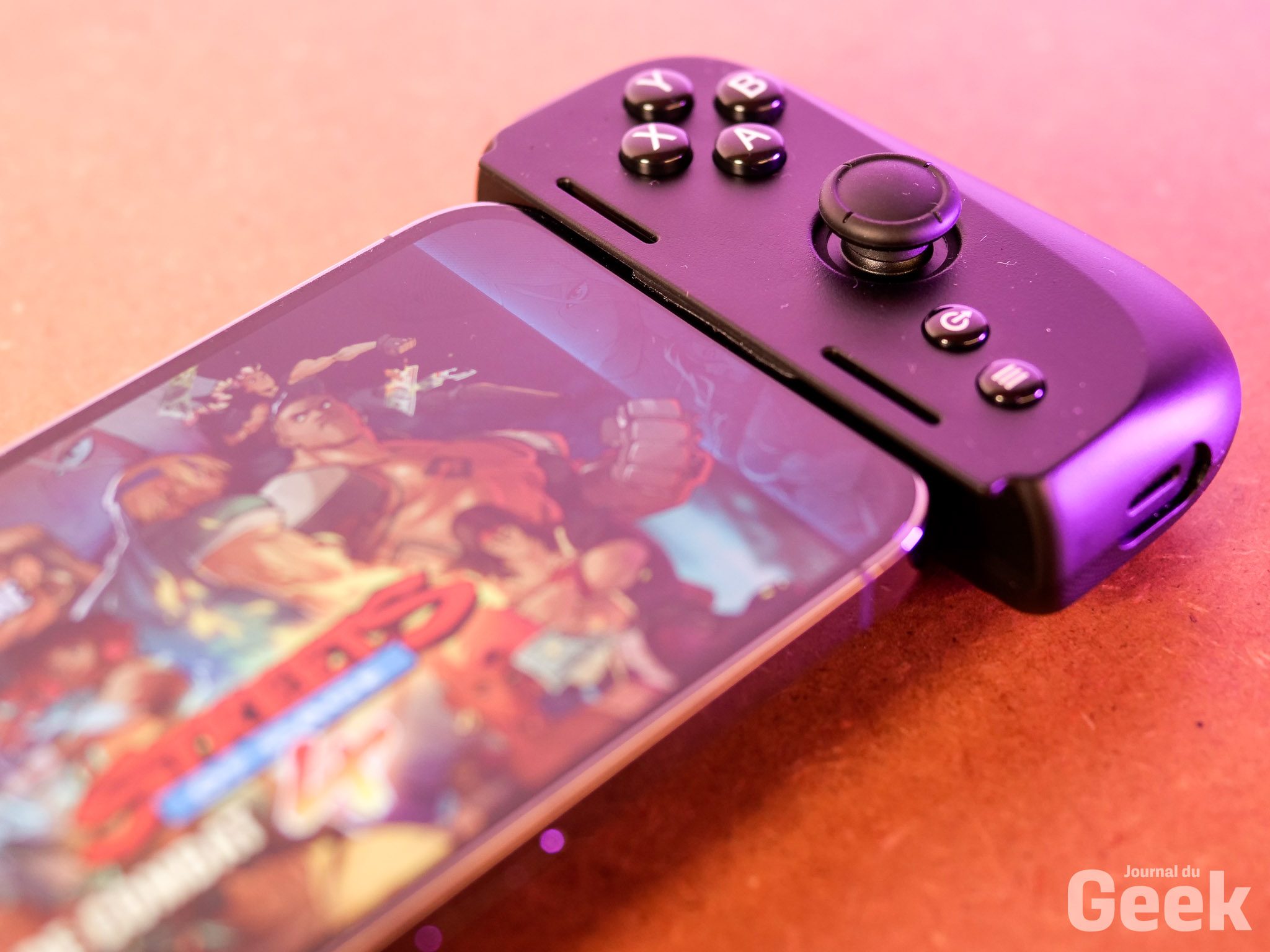 While playing on a touchscreen isn't all that complicated with big games these days, for many it won't match the convenience of a physical controller. So why one Razer Kishi v2 while iPhones support Xbox or Playstation controllers? Simply because the Nintendo Switch model remains the most practical, especially in a mobile situation. In this version for iOS, the USB-C port has been replaced by a Lightning port, so as we can see it is a wired controller with direct connection and low latency, perfect for the most demanding games. On the other hand, we still regret not finding a jack output for audio, which is always more practical than Bluetooth.
Unsurprisingly, we find exactly the same controller as the Android version, except that it is intended for iPhones. The design has been refined for a better grip. We find what Razer calls the "bridge", which adds more stability when the smartphone is repaired. It was a defect we noticed on the Kishi v1. On the other hand, even if the controller is thinner, it takes up a bit more space in a bag. As a reminder, we note the very close resemblance to the products of the Backbone brand, which is not easy to find.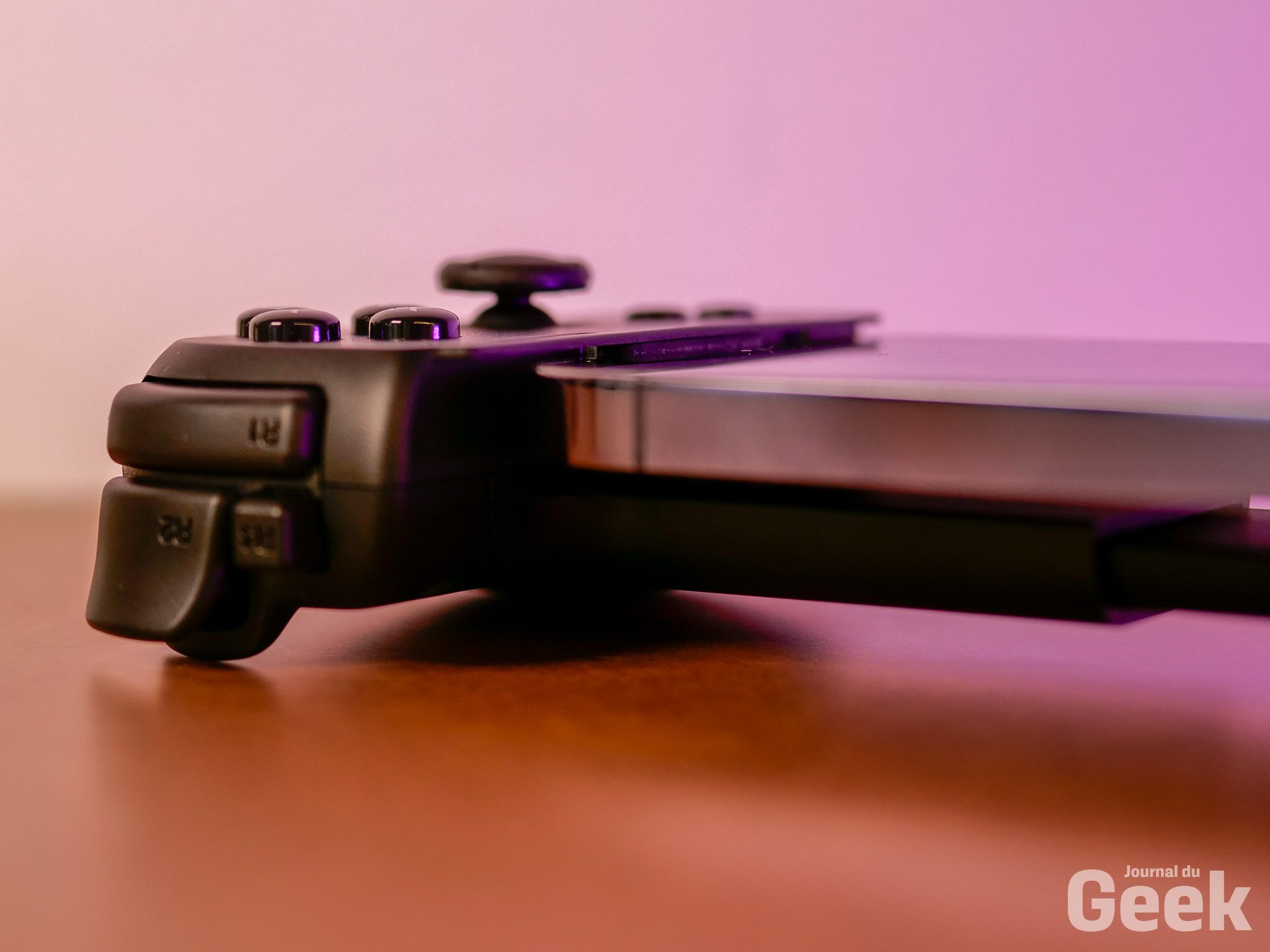 Even if it's a bit of a copy, let's not spoil our fun. Compared to v1, it's night and day. The Razer Kishi v2 iOS adapts better to any iPhone and there are microswitch buttons, much more pleasant and responsive. That's not all, as we now have a mechanical D-Pad, analog triggers and even two additional buttons that are fully programmable through the Razer Nexus application.
Gallery
Similar Posts: